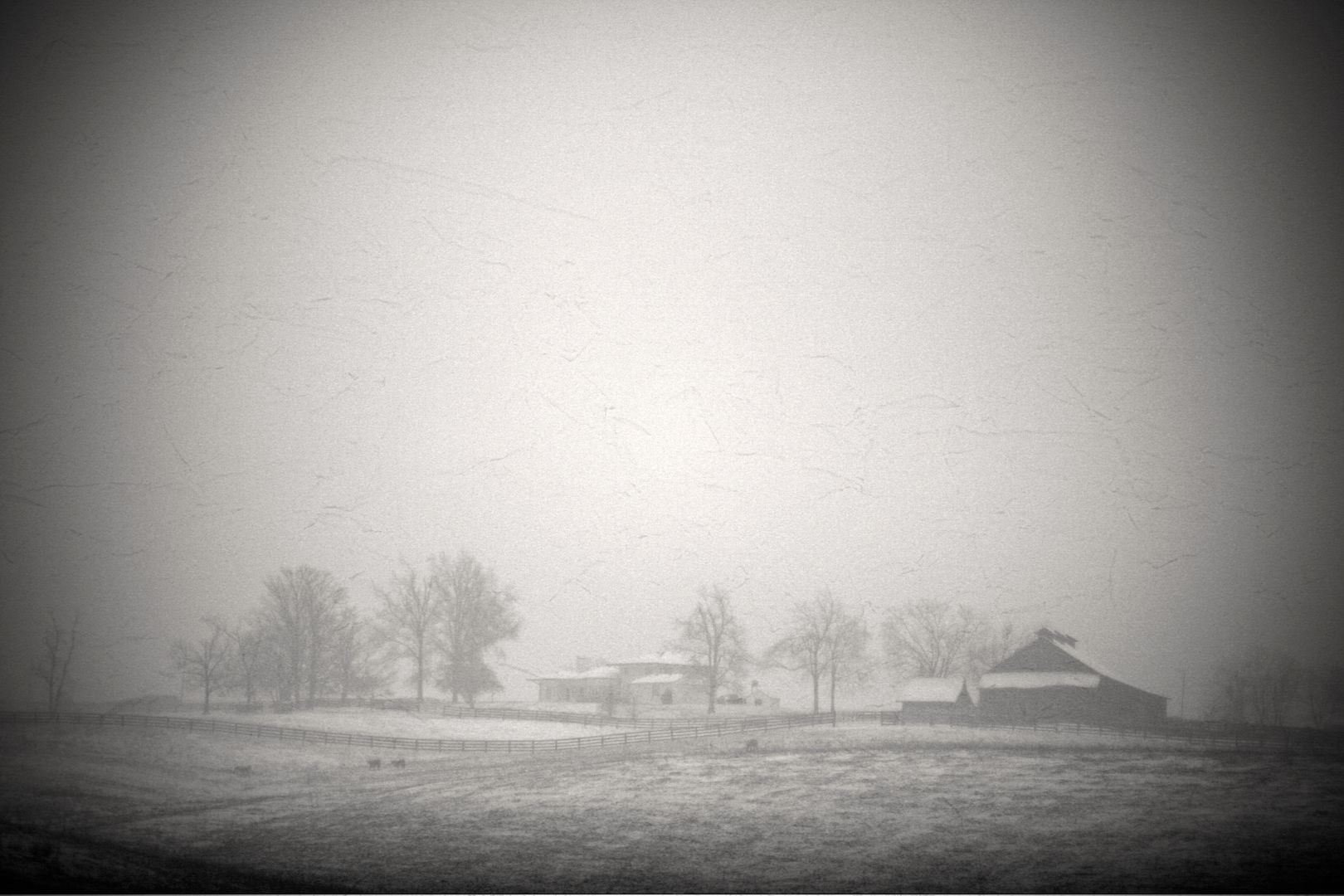 snow globe
50mm
f/1.4
1/8000 sec
This one was taken as a drive by.
Sandie and I went out of our way, on a recent road trip, to take some photos in the Daniel Boone National Forest. We even stopped at a Motel 8 in order to wake up early and get the good light before I had to be at work next day.
We woke to an unexpected snow storm and little to no visibility. I'm glad I at least have one shot to show for our little misadventure.
(Hey
Caroline
, you inspired me to try using a texture.)