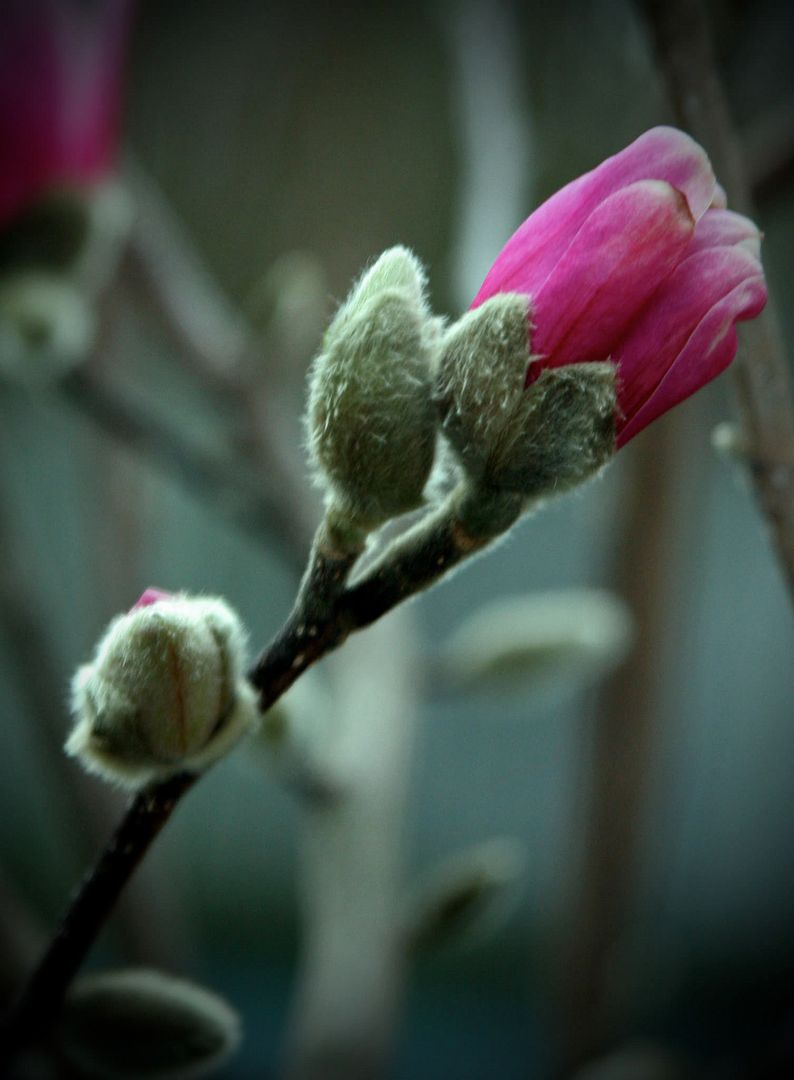 magnolia revisited
135 mm
f/5.6
1/160 sec
ISO 640
03.22.2008
My camera needs to go to the Canon USA Hospital. It's hard to believe what an integral part of life it has become for me.

While I will miss it, I'm going to take the opportunity to cull my archives and revisit last spring. One year ago was the beginning of so many changes in my life. Even as I was taking these shots, I had no idea it would be my last spring in Maryland.

The past couple of weeks have found me missing my yard, my bird feeder, my trees, my flowers, my woods, and all my secret photo places.

I'm hoping that perusing, processing, and posting some of my shots from my ex-home will both help me remember ... and let go.

This shot is my beloved deciduous magnolia, the last tree that I planted in the yard. I almost killed it from over watering and had to run back to the nursery for advice, and sand, to try save it. Evidently it wanted to live in spite of me.

There will be some new shots here, too, as I have both a daughter and girlfriend that have generously offered to share their fine cameras.