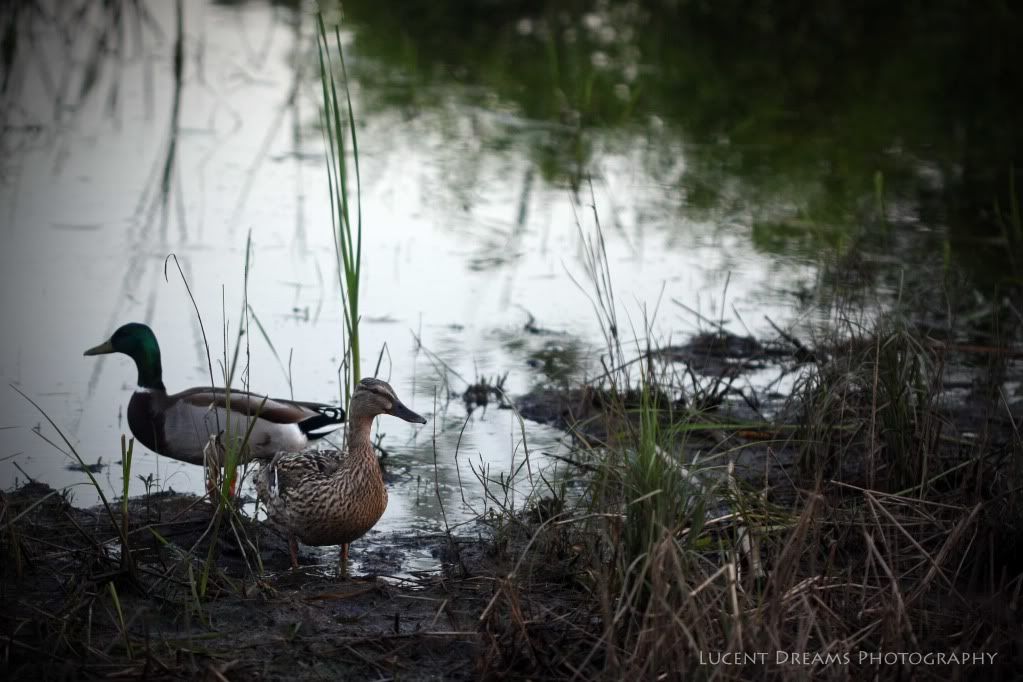 I was feeling kinda moody last night. Best medicine? Grabbed my camera and went to the nearest park.
I read this, about the park:

Arthur K. Draut Park
being 24.4 acres, was developed in 1994
to be utilized for water retention during heavy rains
. However, it was the intentions of the city government that during dry periods the park could be available for walking, jogging or communing with nature.
It must be getting heavy utilization this spring!
It's a great park, with metal walkways that go right over and through nature. You really get the sense of being right in the middle of wildlife. These two lovebirds seemed particularly undisturbed by my presence.