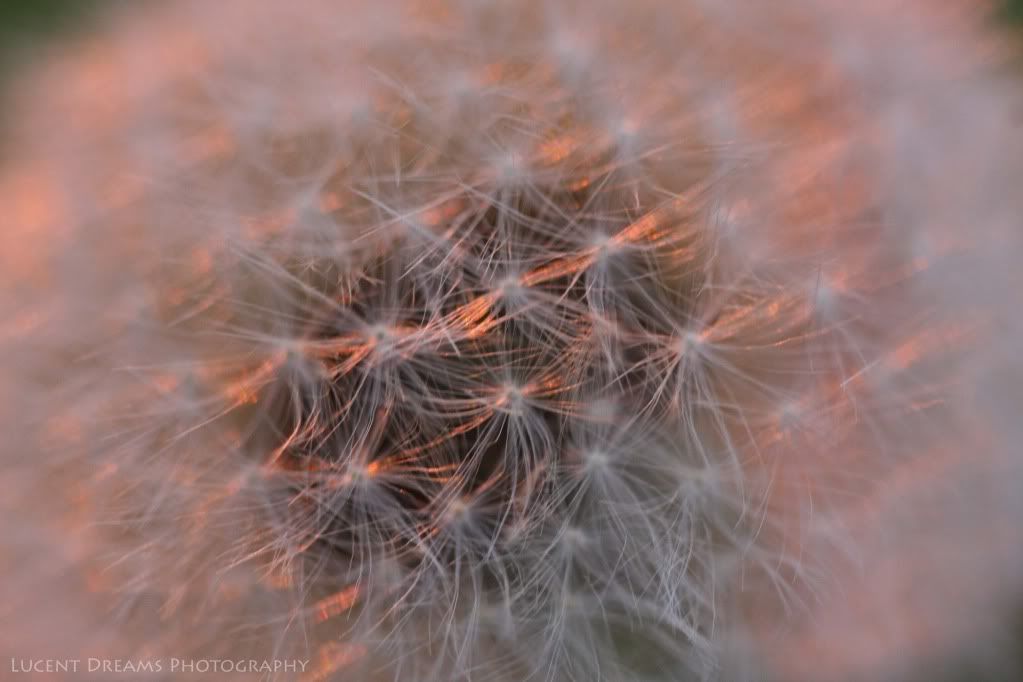 I shot for over an hour at dusk last night in a vacant lot across from my sister-in-law's house. It was quite restorative to lose myself like that
As you know, weeds fascinate me. They grow where they want to, often in quite inhospitable environments. Their structure, their offbeat beauty, and their determination inspire me. They have no idea that they are not wanted. They are merely living out their best destiny, without any qualms whatsoever.
This shot was my last click of the shutter for the evening. After an hour, my arms were tired and shaky. But when I saw the sun setting behind the dandelions, I had to go for it. I was hopeful that I got the shot.
I did. What a beauty. Nature never fails to inspire me.